Last Updated on 1 year by Mike Steffens
It's probably a bad day for you if you aren't able to start the table saw. But we are here to make your day better.
Recently, I bought a Ryobi table saw and became confused when trying to start the saw. You know if you are a newbie, it's totally a new thing for you. Without starting the saw, you can't cut the woods.
I had no idea how to turn on the Ryobi table saw. But somehow I could manage to start it. And most importantly I learned so many new things.
I guess you are facing the same problem. That's why you are here. Based on my recent experience, I can assure you that just a few steps are required to turn on the table saw.
So, why late? Let's find out what you need to do.
The process to turn on Ryobi Table Saw
Turning on the Ryobi table saw is simpler than anything you do with the table saw. You don't need any extra tools to start the table saw. Just follow the steps outlined below. You will hear the expected sound within 1-2 minutes.

Steps to follow:
Step #1: Plug-In The Power Cable
Plugged in the power cable of the table saw. But merely plugging in the power cable isn't enough to turn on the saw.
Step #2: Insert The Key
Don't forget about the key. The manufacturers always supply a key with the table saw. Most of the time the color of the key is yellow. Place the key into the keyhole. Now, you are close to hearing the expected sound.
Step #3: Pull The Switch Upward
You will find a switch under the keyhole. Just pull the key upward. Boom! You will hear the expected sound and the saw is now turned on.
Done! Now you are ready to cut the woods that are waiting for you.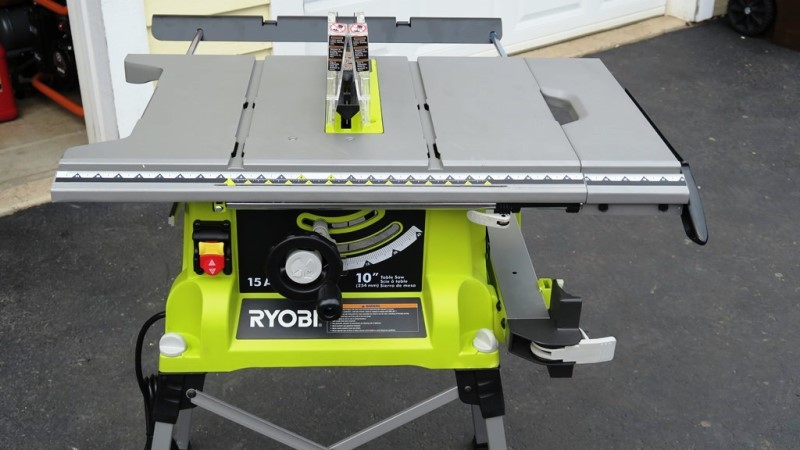 Cautions
When you do not use the saw, take out the key from the keyhole and keep it in a specific place.
Before placing the key in the keyhole, make sure that the switch of the saw remains in the off position.
Final verdict
Sometimes small things make us bewildered. Turning on the Ryobi table saw is one such thing. You will do it easily when you follow the above-mentioned process.
Go through the user manual to learn more about the Ryobi table saw. And don't forget to follow the cautions. It will save you from any kind of unwanted personal injury.
Hopefully, this article has removed all of your confusion on how to turn on the Ryobi table saw.
Now, just turn on the saw and cut all of your woods.